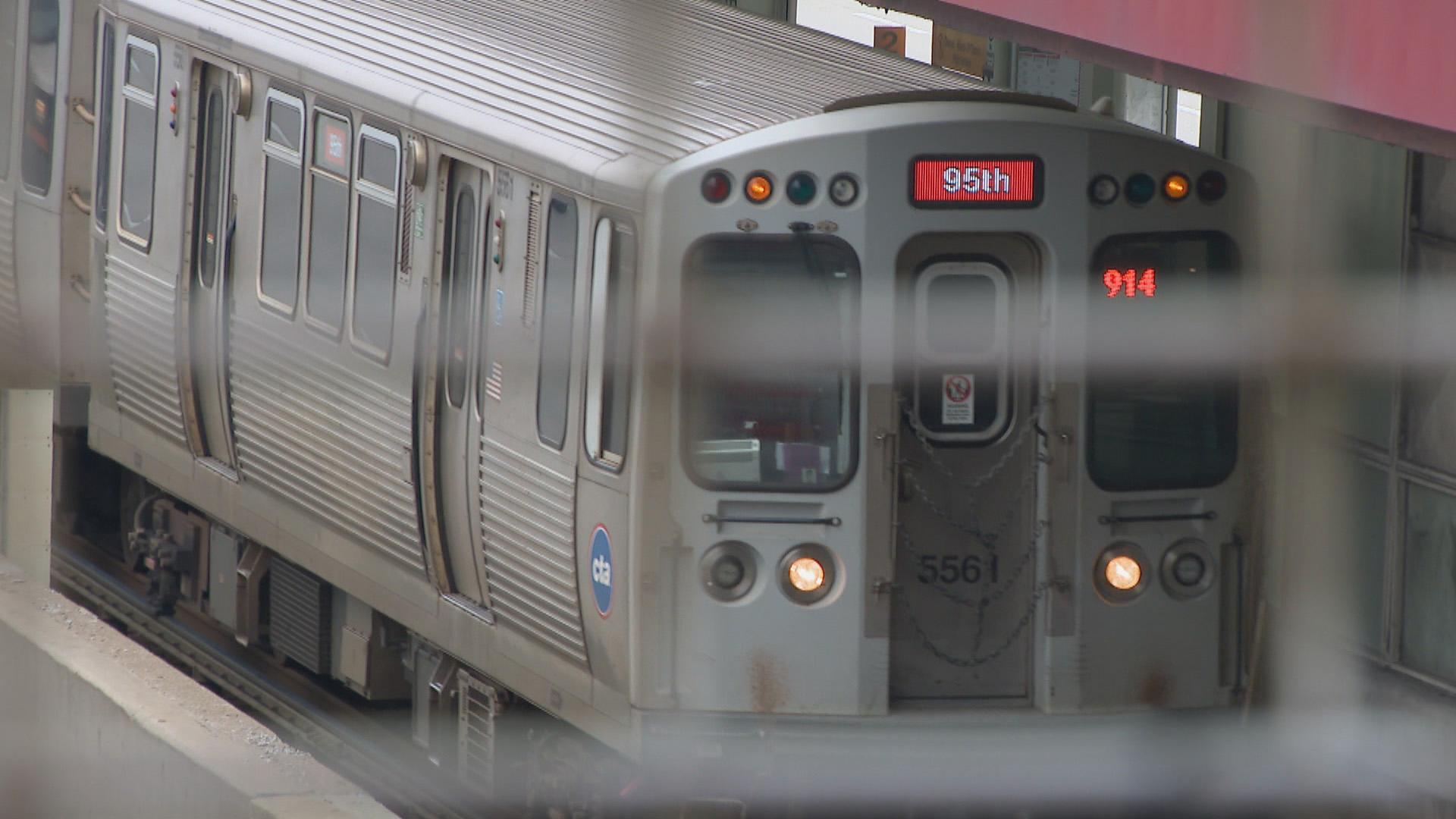 This file photo shows a southbound CTA Red Line train in Chicago. (WTTW News)

With Black Friday coming next week and the holiday shopping season approaching, Chicago police and transit officials are offering tips to help keep bus and train riders safe while they shop.
The Chicago Police Department's public transportation section held a public roll call Tuesday morning at the Clark & ​​Lake CTA station to highlight an increased security presence along transit routes across the city.
"We're trying to increase our visibility and presence on mass transit," CPD Public Transportation Section Commander Joe Bird said. "We want to let the riders know that during the holiday season as the ridership increases, that we're out here to serve and protect them."
Safety tips offered by the CPD include: being aware of your surroundings, securing wallets and phones in zipped pockets, keeping shopping bags close to you and keeping headphone volume low enough to hear what's happening nearby.
Riders have expressed increased concern about transit safety as violent crime spiked along CTA lines this year, with several high profiles shootings and robberies on trains.
In March, police officials began reassigning officers to serve on patrol teams along Red and Blue train lines, as well as other train and bus routes, while the CTA's Board of Directors approved a $71 million proposal for unarmed security guards to patrol transit lines.
The CPD made additional efforts to boost security in August, after a 29-year-old man was fatally shot on a Red Line train in Chatham. Since then, the department says it has seen double-digit declines in violent crime, month-to-month, in September, October and through the first two weeks of November along the CTA, compared to the same times last year.
"We want to have a great holiday season, there's a ton of activities going on in the city," said Bird. "We're out here to serve and protect. We're gonna be on the platforms, we're gonna be in the stations and we just want to make sure it's a great season for everybody."
Contact Matt Masterson: @ByMattMasterson | [email protected] | (773) 509-5431
---